Maedup or Korean knot 한국 매듭

Alliance between Korean node and Persian miniature
brace by Claudine Gillot

To Kim Sang-Lan, a Korean artist trained in the art of textile and design in South Korea, the work of Korean node represents life and human relationships that are made and broken ; she also explains that the maedup reflects as much the spirit of the Korean people as the identity of Korea, the search for an harmony being the central point.
Claudine Gillot has been working on the art of maedup with Kim San-Lan for several years. She also participated to the collective exhibition "Kim Sang-Lan and her students", organized by the Korean Cultural Centre in Paris, in 2012. It confirmed how much this traditional art both could be perpetuated and find other forms of expression in the contemporary world.
The first traces of Korean node or maedup date back to the time of the "three kingdoms" (first century BC to the VIIth century). This tradition, typically Korean, is inherited from the ancient China and refers to the culture of thread, linked to a certain philosophy of life of Korean people. Pictorial representations show the use of cords knotted to clothing and ceremonial objects. First they were a symbol of royal authority. Then nodes extended to all social classes of Korean society: decoration of garments and objects of every day (purses, fans, musical instruments…) or interior decoration. The maedup also found its place in religion through Buddhist ornaments. Still today, nodes decorate traditional garments and Korean people offer them as lucky charms.
As in olden times, the maedup is only worked with fingers. We count about 40 patterns of nodes. For most of them, they have names evoking the nature and daily life: lotus, ginger, butterfly, ring, glasses, dragonfly, strawberry, chrysanthemum, plum, chick etc.

Maedup has been raised to the status of fine art and is considered as a cultural treasure by Korea.

Norigae, Chinese butterfly, jade


Norigae, Chinese butterfly, jade


Chrysanthemum Norigae


Chrysanthème Norigae
sous tache vert absinthe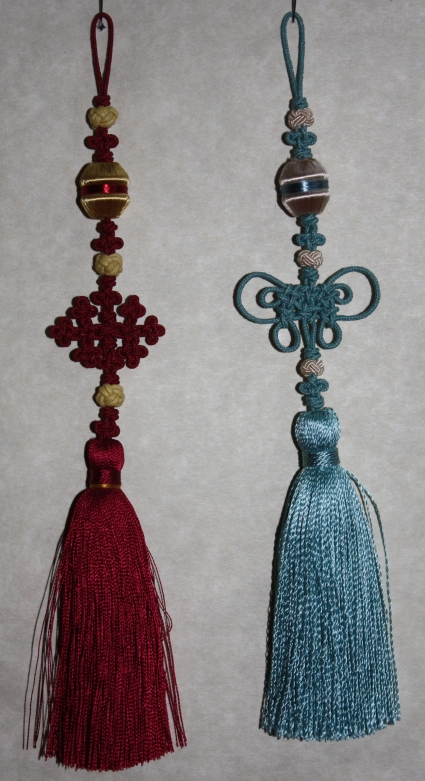 Norigae, ornamental trimmings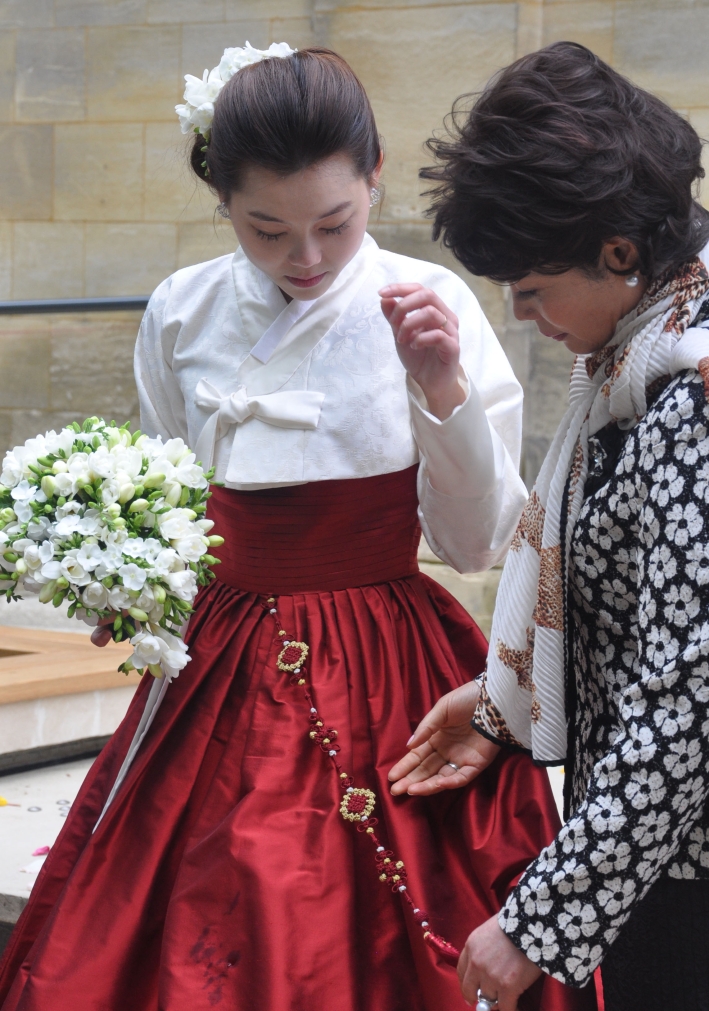 Norigae on wedding gown
by Claudine Gillot

Norigae happinesse knot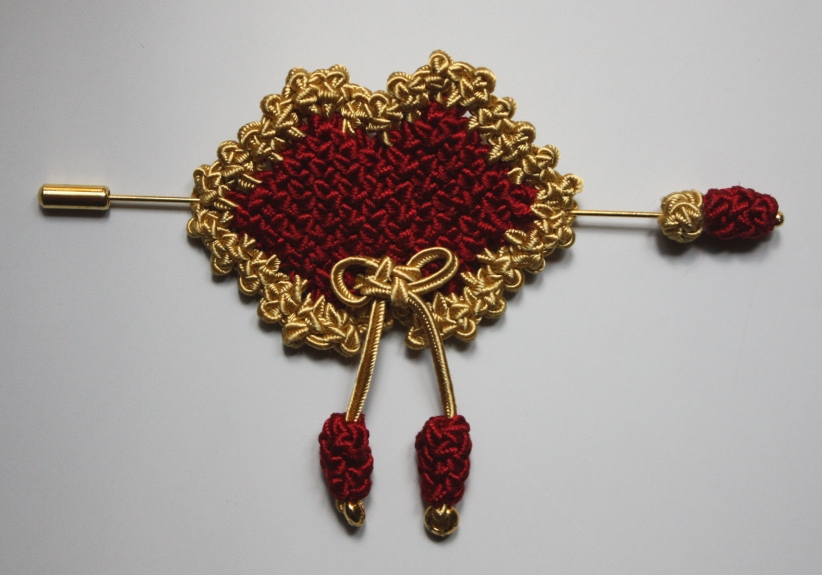 Star pin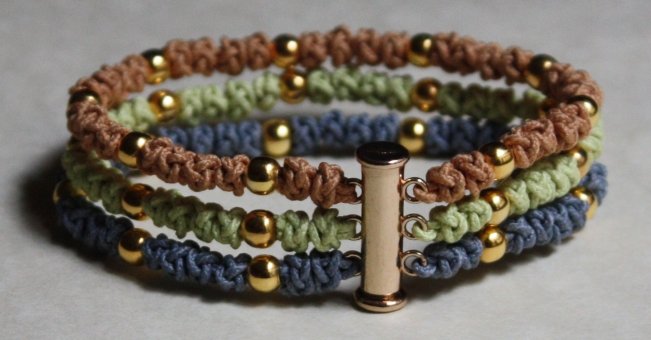 Brace, Lotus, 3 rows
Brace, Korean knots, paillason, light green